The Future Of Work: How Much Flexibility Is Good For Employees?
The Future Of Work: How Much Flexibility Is Good For Employees?
What is the future of work? The jury's still out, but one thing is clear – flexible working is part of it.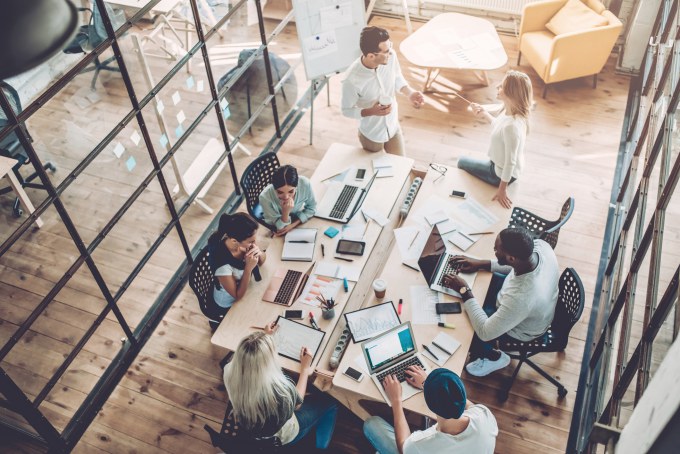 The question is, what will that flexibility actually look like? Could a four-day week be the answer?
 Seventy firms and 3,300 employees in the UK are about to find out as they embark on the world's biggest trial of this new working pattern. Or is Airbnb's CEO Brian Chesky closer to the mark with his prediction that we'll all be living and working from anywhere ten years from now? Alternatively, perhaps asynchronous working – as advocated by remote-first organizations like GitLab – is the way forward, where employees will have free rein over their location and hours. These options sound great in theory, but how much flexibility is good for employees? Moreover, how much do they actually want?
Out Of Sight, Out Of Mind
Countless studies tell us that workers enjoy and expect flexibility, but having too much of it can be detrimental to their mental health and career.
If employees are free to choose where they work, they could feasibly swap their suburban office for a desk with an ocean view in Barbados or one of the other 40+ countries offering digital nomad visas. As exciting as that sounds, when employees work abroad or in another time zone, the opportunities for in-person interaction diminish. When communication is limited to the occasional video call, it can be hard to spot if they're struggling with their workload, experiencing stress, or on the verge of burnout.
Lack of face time also means people may miss out on vital feedback and the ability to learn on the job. They may even feel unsupported or, worse still, isolated, with Microsoft's Work Trend Index indicating that 50% of remote employees feel lonelier than they did before moving to remote work. The proponents of 'anywhere working' argue that regular staff gatherings are still possible with this arrangement, but how often can people really get together if they're scattered around the world?
Flexible Hours = Less Motivation?
As for giving employees the freedom to choose when they work, like most things in life, scientific research suggests that working flexible hours is best enjoyed in moderation.
The idea of being able to set your work schedule around other commitments might seem refreshing and liberating at first. However, Cornell researchers have found that working during non-standard times such as weekends or holidays significantly reduces people's intrinsic motivation, making work less enjoyable.
According to the researchers, this is mainly due to perceptions of when it is and isn't acceptable to work and the idea of collective time off – seeing friends and family when they are also off work. This means that any positive feelings associated with controlling your work hours can fade if you're catching up on a project over the weekend when you'd rather be doing something else. There are ways to stay motivated when working out of regular office hours. However, most people benefit from having structure and boundaries between their personal and professional lives – and leisure time when they can enjoy it with others.
A Middle Ground
The key is to find a balance – and Tiger Recruitment's recent research suggests this is what most workers aspire to. When asked about their ideal work set-up, the vast majority of workers polled (close to 68%) cited hybrid working. Only a fifth (20%) would choose to work remotely, and even fewer (12%) would opt to work from the office full-time. According to survey respondents, hybrid beats full-time office and full-time remote working in several ways. It's best for productivity and team communication, and those who have experienced it say it has improved their work-life balance and alleviated stress.
The research also revealed that people prefer a balance of in-office and work-from-home days. The extremes of working from the office just one day a week or as many as four emerged as the least popular hybrid models.
This all points to the fact that the average worker is looking for a middle ground. The ability to work wherever, whenever, and however you choose might seem appealing, and it will suit some, but most people recognize the benefits of combining home and office working. And it's time that those companies still sitting on the fence did too.
Choice And Coordination
Undoubtedly, implementing a hybrid working structure takes effort. It means trusting people to get on and do their job when they're working remotely. It relies on consistent communication to break down any barriers created by having people in the office and at home at different times. And it means intentionally creating regular opportunities to bring people together and maintain company culture. However, the rewards of getting it right are significant, as supported by new Citrix research. It found that employees given the flexibility to work both in the office and at home are more productive and engaged than employees who are entirely office-based or fully remote. Hybrid workers also report better physical and mental wellbeing and feel more positive about their organization. So, could the future of work be hybrid? If hybrid workers feel happier, are more committed to their employer and perform better, it certainly should be.